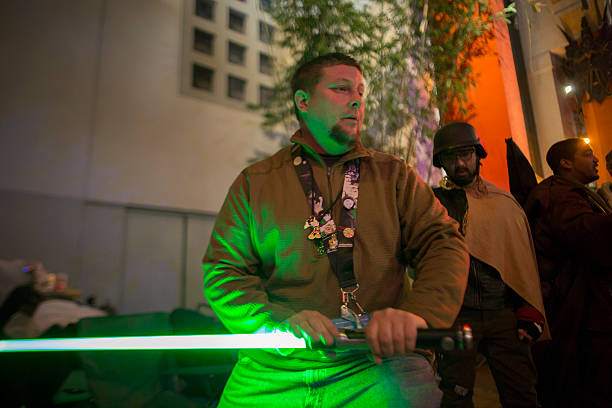 I hate to stereotype . . . HATE to . . . but believe it or not, there's a 42-year-old guy who lives at home with his mom who has a big collection of light sabers.
The police in Dubois, Pennsylvania got a call a few weeks ago from a 75-year-old woman named Joan Vargas.  And when they got there, they found she had cuts on her head and wrist.
She told them it was because her 42-year-old son Andrew had attacked her with one of his light sabers.
She told the cops she wasn't sure why he attacked her . . . but he denied it and said his mom had hit HERSELF with the light saber.
He was arrested for misdemeanor assault and harassment.