The Cheesecake Factory Is Giving Away 40,000 FREE SLICES
The Cheesecake Factory is giving away 40,000 free slices of Cheesecake for their 40th birthday! On Wednesday, December 5th you can get a slice of free cheesecake as long as you have the DoorDash App downloaded on your phone. There is a code that you have to enter when you order off of the App, that code is FREESLICE.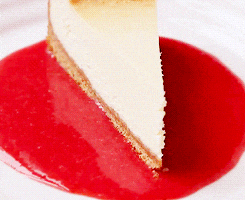 The deal will get you a slice of cheesecake with any item that is currently on the menu. They're officially calling it the day of 40,000 slices. It also starts a whole week where you get free delivery when you order off of that DoorDash app. So from Wednesday, December 5 through Tuesday, December 11 you get your orders for free when ordering on the app! ENJOY!
Sign me up for the 105.1 the Bounce email newsletter!
Stay locked in with everything 105.1 the BOUNCE and become a BOUNCE VIP! VIP members can win prizes, concert tickets & get updates on everything Detroit!
By clicking "Subscribe" I agree to the website's terms of Service and Privacy Policy. I understand I can unsubscribe at any time.