For the First Time In History, a Woman Will Officiate an NFL Playoff Game This Sunday!
This weekend, Sarah Thomas will officiate the divisional game between the L.A. Chargers and the New England Patriots!
But let's back up--Sarah isn't new to the game...
Sarah Thomas will become 1st female official in @NFL playoff history Sunday for @Chargers vs. @Patriots ???????? ➡️ https://t.co/mqhglJ2ioJ
The NFL hired her back in 2015.
She was the league's first full-time female official and the first woman to officiate a major college football game.
For what it's worth, Sarah will have more responsibility than just checking the inflation of Tom Brady's balls... (haha)
She's actually the 'Down Judge,' which is just under the Head Referee and Umpire.
Down judges manage the chains, set the line of scrimmage, mark the spot where the play ends, and make line-of-scrimmage calls like false starts and offsides.
Sarah was just promoted to Down Judge last season. - she previously served as a 'Line Judge.'
What are YOUR thoughts on this?
Do you think the NFL should stick to male officials?
App "ReplyASAP" Locks Your Kids Phone If They Don't Answer You!!!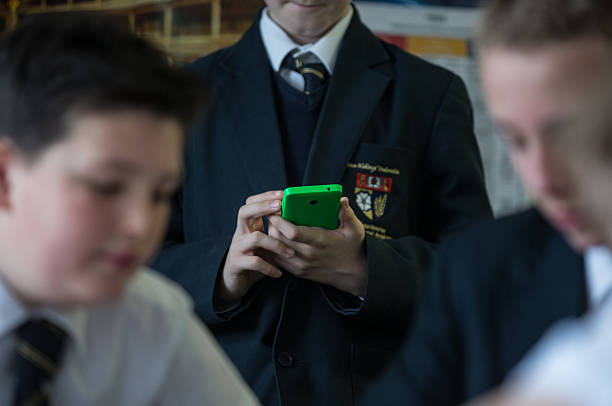 London father Nick Herbert has developed an app for parents that locks their kids' phones when they ignore their text messages.
The "ReplyASAP" app also sets off an alarm to get children's attention if their phone is silent.
Herbert created the app because his 13-year-old son was constantly ignoring his texts.
ReplyASAP has received more than 75,000 downloads since launching last summer.