French fries are already one of the most popular food choices by Americans, but things just got even better!
Funnel cake fries?!!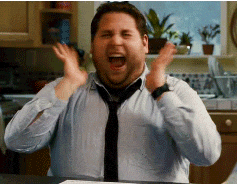 One of the best parts of going to a state or county fair is all of the yummy food. Cotton candy, corn dogs, deep-fried Twinkies…need I go on? Funnel cake is also one of the fair food mainstays, but a burger chain has decided to bring the summer food onto its menu in the middle of winter.
Burger King has just announced the launch of Funnel Cake fries. The fries will have all of the tasty aspects you love about funnel cake: hot, crispy, and topped off with powdered sugar, but in french fry form.
Funnel Cake Fries will be sold for $1.99 for nine pieces, and they'll be available at Burger King locations starting on Thursday, January 24 for a limited time.
I have been trying my best to stick to my diet this year, but 2019 has barely started and the food temptations are real!  Maybe I can carve out a cheat day and head over to Burger King and try them.  I am pretty sure the "limited time" will end up being "permanent" lol.  Something like this will be liked by customers too much to not keep around….
Sign me up for the 105.1 the Bounce email newsletter!
Stay locked in with everything 105.1 the BOUNCE and become a BOUNCE VIP! VIP members can win prizes, concert tickets & get updates on everything Detroit!
By clicking "Subscribe" I agree to the website's terms of Service and Privacy Policy. I understand I can unsubscribe at any time.