Jennifer Lopez's Upcoming Motown Tribute at Grammys Has a Lot of People Confused...
This year's Grammy's will include a special performance in honor of Motown's 60th anniversary...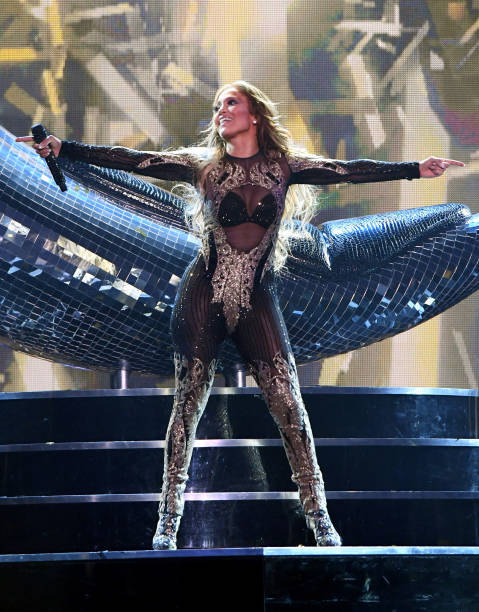 Jennifer Lopez was chosen to do the honor of performing the special tribute!
lol https://t.co/iWNH0Nmtyu
Though she's no stranger to the Grammy's stage, many people have expressed confusion over JLo's involvement in the Motown tribute.
Patti La Belle is literally still alive but they're having Fake Selena do a #Motown tribute?
Yes, she's one of the world's biggest entertainers, but she's not exactly the first artist you think of when hear "Motown"...a record label that was home to legendary black acts like The Jackson 5, The Supremes, The Temptations, Marvin Gaye, and Stevie Wonder.
Tryna figure out which person sat in a room and decided amongst every living musician, that JLO would be best fit to do a motown tribute https://t.co/bTScIPDm7H
Who DOESN'T love JLO but, do you think she was the right choice for the job?
Tom Brady does't like being called The GOAT...
During an interview with Good Morning America, Brady admitted he doesn't take compliments as well as he deals with criticism.
It makes me cringe!" The @Patriots' Tom Brady tells @michaelstrahan he still doesn't like it when people refer to him as the "G.O.A.T." https://t.co/x4xMHH0TFx https://t.co/fi05gT2iYz
"I wish you would say, 'You're trash, you're too old, you're too slow, you can't get it done no more,'" he noted. "And I would say, 'Thank you very much, I'm going to go prove you wrong.'"
"The personal criticism, I mean I think I'll walk off the practice field and be like, 'That was the worst day, you know, like get your mind right,'" he continued. "Sports have always brought that out in me."