Calvin Johnson is back doing what?.....
My Former Detroit Lions wide receiver Calvin Johnson Jr. is in the process of starting a medical marijuana business in Michigan!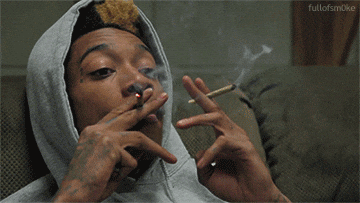 Thursday the state's licensing board granted Johnson preliminary approval for a provisioning center license.
Johnson plans to launch a chain of dispensaries in Michigan under his brand name, "Primitive," according to his lawyer, Michael D. Stein.
Two months ago, a separate medical marijuana business Johnson was trying to start with former Detroit Lion Robert Sims was actually denied from the same board.  The Medical Marijuana Licensing Board stated Johnson's outstanding traffic tickets in Georgia were the issue.
Now Johnson is starting a business with his wife, Brittney Johnson.  . They applied for the license as Michigan Community Collective, but in the future will be launching under the brand name "Primitive,". The couple plans to have a fully integrated medical marijuana business, controlling all aspects from growing to process to distribution, Johnson's lawyer said.
Thursday, the Medical Marijuana Licensing Board voted 4-0 to grant preliminary approval for a provisioning center license without making any comments on Johnson's past traffic tickets.
Their business is registered to Johnson's lawyer at his office on South Telegraph Road, Suite 120, in Bloomfield Hills -- but that's not where the provisioning center will be located, Stein said. Several locations are now under construction.
Do you have a medical marijuana card?  Will you be shopping at Johnson's dispensaries?