It's something I honest thought I'd never see.
Just because I know Tyler Perry really enjoys making these movies and playing the character of Madea. However the movie star announced that when A Madea Family Funeral hits theaters this weekend it will be the 11th and final installment in the franchise.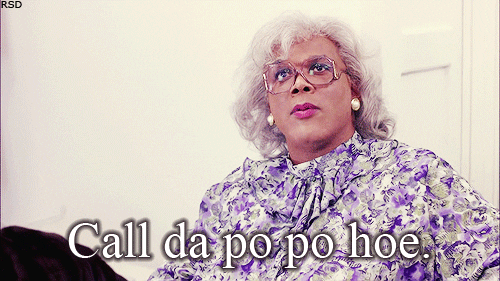 Perry told CNN.com "I'll be 50 this year and I'm just at a place in my life where this next 50 I want to do things differently," he said. "This character has been amazing. So many people have loved her. It's been a great franchise."
When you think about this … Madea made her big screen debut in 2005. In almost 15 years the franchise knocked out 11 movies in that time span which is a feat in itself.
Perry said "No, you can't kill her. I mean, that's like killing Rocky. Don't kill him. I left the door open because I don't want people to have a finality that she's gone. That final thing, she's dead and gone, don't want that."
So the movies could make a return in the future … Time will tell … Either way congratulations to Tyler on an incredible run with these movies!