Some one in Oakland county just hit it big.
A $1 million winning lottery ticket from the Tuesday, June 4, 2019 Mega Millions drawing was sold in Clinton Township.
Here's what was drawn: 25-37-46-48-68-25-2x
It was sold at Hayes Gas and Go Inc. at 38950 Hayes Road in Clinton Township I know exactly where that is.
The ticket matched 5 White Balls for a $1 million prize. No other tickets matched 5 White Balls.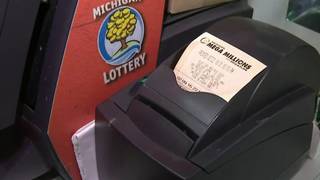 With 25+ years in the radio industry, Detroit native, Walter Neal aka "Tune-Up Man" has worked in radio sales, production, engineering and programming. He enjoys all things sports and is currently on-air weekends in Detroit.