The votes are in and the winner for best sandwich shop in Michigan. Is Zingerman's located in Ann Arbor Michigan.
"America has plenty of delis, but there's really only one Zingerman's. Going strong since 1982, this classic Jewish delicatessen has a menu full of deli classics like corned beef, herring, chopped liver, rye bread, and Swiss cheese. There's also monthly specials making the most of unusual ingredients such as a Moroccan carrot spread. There are several other sandwich shops that you would consider as number 1.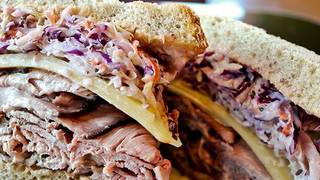 With 25+ years in the radio industry, Detroit native, Walter Neal aka "Tune-Up Man" has worked in radio sales, production, engineering and programming. He enjoys all things sports and is currently on-air weekends in Detroit.