Metro Detroit Youth Day On Belle Isle!
Nearly 40,000 kids are expected to gather on Belle Isle to partake in the 37th annual Metro Detroit Youth Day.
A free event for children across Detroit to interact and have fun.
This year,  all the kids can look forward to a petting zoo, bowling, a talent show, and sports like baseball and tennis.
There will also be 16 Michigan colleges there for kids to check out and get questions answered for inquiring minds.
"We'll be giving out 150 college scholarships, we've been doing that, that means we've given out over 2,000 college scholarships since we began," said Ed Deeb, the founder and chairman of Metro Detroit Youth Day.
The fun will be taking place this year next to the James Scott Fountain and not on the athletic field due to flooding.
Youth Day is free for everyone and a free lunch is included!
The fun begings at 8:30 a.m. on Wednesday and lasts until 2:30 p.m.
It's National Pina Colada Day…Do YOU Know What "The Pina Colada Song" Is Really All About??? Check it out HERE!
Complete overnight I-75 closure scheduled for Tonight…
The Michigan Department of Transportation says that I-75 will be closed in both directions overnight beginning this evening for the bridge beam setting at the Wattles Road overpass.
The freeway will be fully closed at 9:30 p.m. Wednesday and reopen it again at 5 a.m. Thursday, but the agency did say that the weather could delay the closure.
 Northbound I-75 will be closed from Big Beaver to Crooks roads and Southbound I-75 will be closed from Square Lake to 14 Mile roads.
Northbound drivers can take Big Beaver Road, to northbound Crooks Road, to westbound M-59 back to northbound I-75.
Southbound drivers can exit west on Square Lake Road to southbound Woodward Avenue and to eastbound I-696 to get back to I-75.
60 Second Buzz Audio below:
Nicki Minaj Drops Out of Jeddah World Fest in Saudi Arabia Because Of LGBTQ Issues
Nicki Minaj was supposed to play at the Jeddah World Fest in Saudi Arabia, but yesterday she announced she's backing out, because of their spotty record when it comes to freedom and human rights.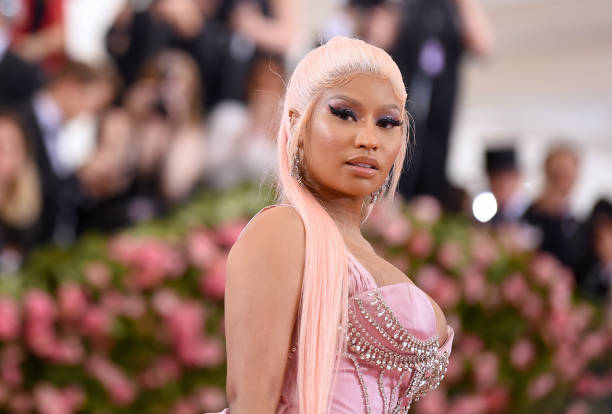 She said, quote, "While I want nothing more than to bring my show to fans in Saudi Arabia, after better educating myself on the issues, I believe it is important for me to make clear my support for the rights of women, the LGBTQ community and freedom of expression."
Several groups had been asking Nicki to cancel, including the Human Rights Foundation.
After Nicki's announcement, the HRF's president tweeted, quote, "This is what leadership looks like!"
Liam Payne is also scheduled to perform at the festival but no word yet from him.
Last VW Beetle to leave the factory this week find out more info HERE!
There's a Plan to Storm Area 51 to Find the Truth About Aliens Because "They Can't Stop All of Us" Check out More Details HERE!