Missy Elliott Hints At New Music…
Missy Elliott is gracing the cover of the August edition of Marie Claire.
The Hip-Hop icon recounts all of her accolades in the interview and also announced that she has new music on the way.
"It's time to make street dudes enjoy dancing again, says Missy, "like in the days of Soul Train. "It's okay, it's not corny."
Missy recently responded to a fan on Twitter who told the Songwriters Hall of Famer that they missed her music, Missy was quick to respond, tweeting that she had new music on the way followed by, "Don't sleep on me."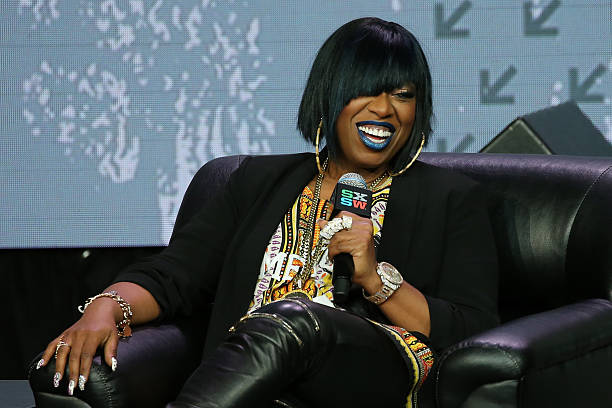 If Missy was to put out an album and feature other female rappers, who should she work with?
Diddy's 'Making the Band' officially coming back to MTV
Last week, Diddy asked his followers on social media if they thought he should he bring back his hit series "Making The Band."
After a week, Diddy has officially announced that "Making The Band," will return in 2020.
On Monday, he confirms the news in a video on social media.
He says he is excited to work with the next generation of stars on the returning series.
Diddy also said that this time around, auditions will be international and can also be submitted through the use of social media.
Talents are encouraged to use the hashtag #MTBCasting as they show off their talent.
According to MTV casting opportunities will be released within the next few weeks.
The mention of the series returning has also caught the attention of some of the show's former contestants such as Day 26, and Aubrey of Danity Kane expressed last week an interest in being involved with the show's return.
Avenatti: R. Kelly paid $2M to silence girl he assaulted
Celebrity attorney Michael Avenatti said Monday that R&B singer R. Kelly paid $2 million to keep the alleged victim in a child pornography case off the witness stand during a trial in 2008 which ended with an acquittal on all charges.
He said Kelly paid at least one associate $100,000 to hunt down videos of him having sex with a minor which later went missing.
Avenatti faces his own legal problems in California as well as New York and has been charged of stealing clients money and extorting money from Sportswear maker Nike.
It's been said that his own legal problems raises questions about rather he is a conflict of interest and if he's just trying to help himself by aiding prosecutors.
R. Kelly 52, remains in federal custody and is scheduled to appear in court today for a bond hearing.
Prosecutors are expected to argue that he should remain locked up because he is both dangerous and a flight risk, his attorney has denied the allegations.
Listen to the #60secondbuzz Audio below..
A Local Pool Closed Because Someone Kept POOPING IN IT!?
A pool in Macomb Township recently closed because of a…serial pooper!?
The Buckingham Recreational Facilities Association had to close their community pool, located on Crusader Drive near 23 Mile, last week…
When the pool reopened Friday, July 16, the association explained the issue on their website…
"Someone has been defecating in the pool.  Due to the frequency over the past week, we believe this is intentional," the Board President said in the post.
The association is reviewing attendance logs and surveillance footage to try to catch the phantom pooper…
They also hired a second pool attendant to oversee the pool during the summer and try to catch the person in the act!
Unfortunately, due to the additional costs of hiring another pool attendant, the facility had to cancel its annual carnival.