Snoop Dogg Shrugs Off Performance Backlash
The University of Kansas invited west coast legend, Snoop Dogg to help kick off their basketball season with a live performance, but it wasn't quite the kind of performance they expected…
Snoop Dogg's October 4th performance featured pole dancers and profanity – elements which didn't sit well with university administration.
KU athletic director, Jeff Long issued an apology regarding the performance stating, "We apologize to anyone who was offended by the Snoop Dogg performance at Late Night. I take full responsibility for not thoroughly vetting all the details of the performance and offer my personal apology to those who were offended. We strive to create a family atmosphere at Kansas and fell short of that this evening."
The controversy was addressed during Snoop's appearance on the Howard Stern Show.
"They had to cover it up, and, I respect them, and I wasn't going to put no smut on their name and say they did anything wrong because they invited me to come do what I do, and when you pay for Snoop Dogg, you going to get Snoop Dogg.", said the legendary rapper.
What do YOU think? Was Snoop wrong for his explicit performance?
Ladies Win Big At 2019 BET Hip Hop Awards!
The 2019 BET Hip Hop Awards returned to 'Hot-Lanta' this past Sunday night to recognize and honor the biggest and brightest in the rap game.
Host Lil' Duval kept the fun and energy going all night long as a slew of the who's-who in hip hop graced the stage.
18 awards were given out this year with winners like Jay-Z and J. Cole taking home the honors, but the ladies of hip hop made their impact felt Sunday night as well!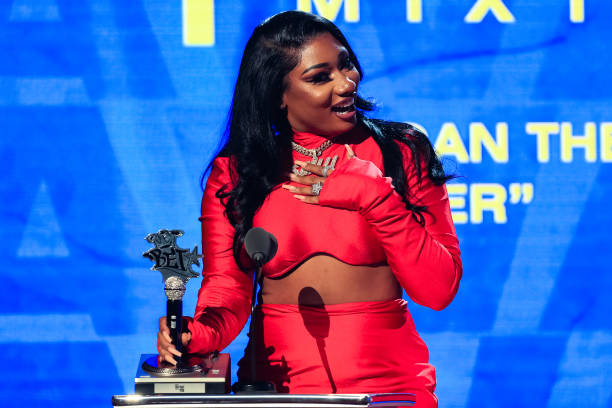 Hip hop new-comer, Megan Thee Stallion took home the "Mixtape of the Year" and "Hot Ticket Performer" award, while rap legend Lil' Kim was honored with the "I Am Hip Hop", and Cardi B took home the "Best Hip Hop Video " award for her song, "Money".
Lil' Kim also performed alongside her fellow Junior M.A.F.I.A.  group members and gave an acceptance speech shouting out the late, great Notorious B.I.G.
Check out Lil' Kim's acceptance speech below…
What did YOU think of this year's BET Hip Hop Awards?
Sony Announces New PlayStation For 2020 Holiday Season!
If you've been on the fence about buying a new game console or gifting one this holiday season, you may want to hold off for one more year.
Earlier this week, Sony confirmed that the 2020 Christmas season will see the release of the long anticipated PlayStation 5!
The console will feature a re-imagined design for both the console itself as well as the controllers that will deliver some brand new features like including USB-C connectivity and an improved haptic feedback, as well as the introduction of a virtual PlayStation assistant!
Sony has been hush-hush with most of the details surrounding this new console, including what it will cost, but given the price range of previous PlayStation consoles, expect to shill out anywhere from $400-$500.
Wesley Snipes Wants No Part of "New Jack City" Reboot
Actor, Wesley Snipes isn't too thrilled about the announced reboot of the 1991 classic, in which he played a lead role.
Click HERE to see what Snipes said about the reboot!