I'm always trying new things. So over the weekend I went for it. I hadn't planned on sitting with total strangers when I first walked in to watch, but the wait time was 45 minutes and I was pressed for time. So the greeter suggested the community table right away and, I went for it. As more people joined the table, the conversations begun…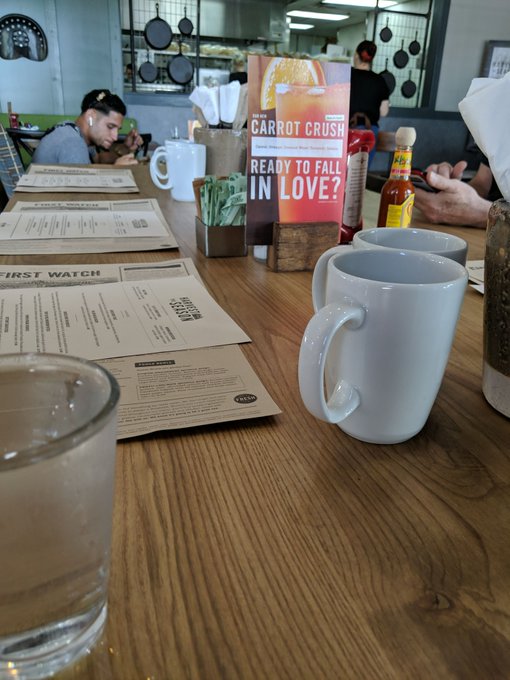 I found the lady sitting across from me was a Detroiter who recognized me. And the gentleman seated next to her was a Marriage Lawyer from Country Day High School, now living in Florida. We found out about each other during that 30 minute breakfast.
I enjoyed it so much, that's why I wanted to share my experience.
-Tune Up
With 25+ years in the radio industry, Detroit native, Walter Neal aka "Tune-Up Man" has worked in radio sales, production, engineering and programming. He enjoys all things Detroit sports. Catch Tune-Up Weekdays 3p-7p and Sunday's 4p-7p