So we all know the backlash that has ensued since the airing of Lifetime's Surviving R. Kelly. Music stations across the country, and streaming services are pulling his music from rotation left and right.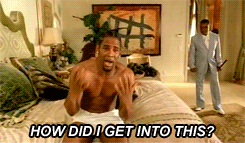 On top of all of that he's continuing to deny any and all allegations made against him. Going so far as to hit Lifetime with a cease and desist letter, prior to the airing of the 6 part docuseries.
According to TMZ … "We're told he has daily meetings with lawyers where they not only discuss the content of 'Surviving' … but also attempt to dig up dirt on Lifetime execs. The way one source describes it, Kelly seems crazed about getting revenge, and will leave no stone unturned until he gets it."
It should be noted that RCA/Sony has pulled all financial backing for any of his future projects. So his cash flow over the past month has probably come to a screeching halt. Also prosecutors in two different cities have enough to bring about charges apparently.
I wonder why he didn't use one of the 19 minutes on this song I Admit .. To ya know … Admit to some of this stuff