Michigan is enacting a new cyberbullying law this month.
According to WXYZ "Public Act 457 of 2018, sponsored by Rep. Pete Lucido of Shelby Township, formally defines cyberbullying as a misdemeanor. It states that cyberbullying is a crime punishable by 93 days in jail or a fine of up to $500."
To which I say it's about damn time that we have some legislation like this! & Great job by Mr. Lucido … It's good to see a fellow Shelby TWP resident doing some good in the community.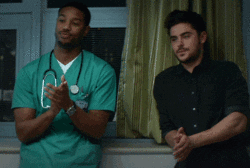 According to the law, cyberbullying includes posting a message or statement in a public media forum about any other person if both of the following apply:
The message or statement is intended to place a person in fear of bodily harm or death and expresses an intent to commit violence against the person.
The message or statement is intended to communicate a threat or with knowledge that it will be viewed as a threat.
If you have kids you should want to sit down and speak with them about the dangers of cyberbullying … & now the consequences of those actions!
The law goes into affect March 27th.