Michigan has been actively searching for solutions to address the ongoing substitute teacher shortage. In 2021, the shortage was addressed with the signing of House Bill 4294 which temporarily allowed trusted staff members such as secretaries, paraprofessionals, and others to work as substitute teachers until the end of the school year.
A new bill has been proposed.
The new bill is causing quite a stir. It could change the requirements for substitute teachers in Michigan if it passes.
Anyone looking to become a substitute teacher must complete a minimum of 60 college credit hours. But House Bill 4549 aims to shake things up. If this bill gets approved, people at least 21 years old and who hold a high school diploma could step into the role of a substitute teacher, even without having a considerable number of college credits under their belt.
Anyone who is 18 years old or older could substitute teach.
Not only does House Bill 4549 potentially open substitute teaching to individuals aged 21 and above with a high school diploma, but it also extends opportunities to a wider range of aspiring educators. According to the proposed legislation, anyone 18 years old or older and currently enrolled in a teacher preparation program could become a substitute teacher for kindergarten through eighth-grade classrooms.
If passed, when will it go into effect?
If the bill is passed, these changes will be effective until the end of June 2025. The Bill has been passed on to the House Education Committee for further review.
25 Memorable TV Teachers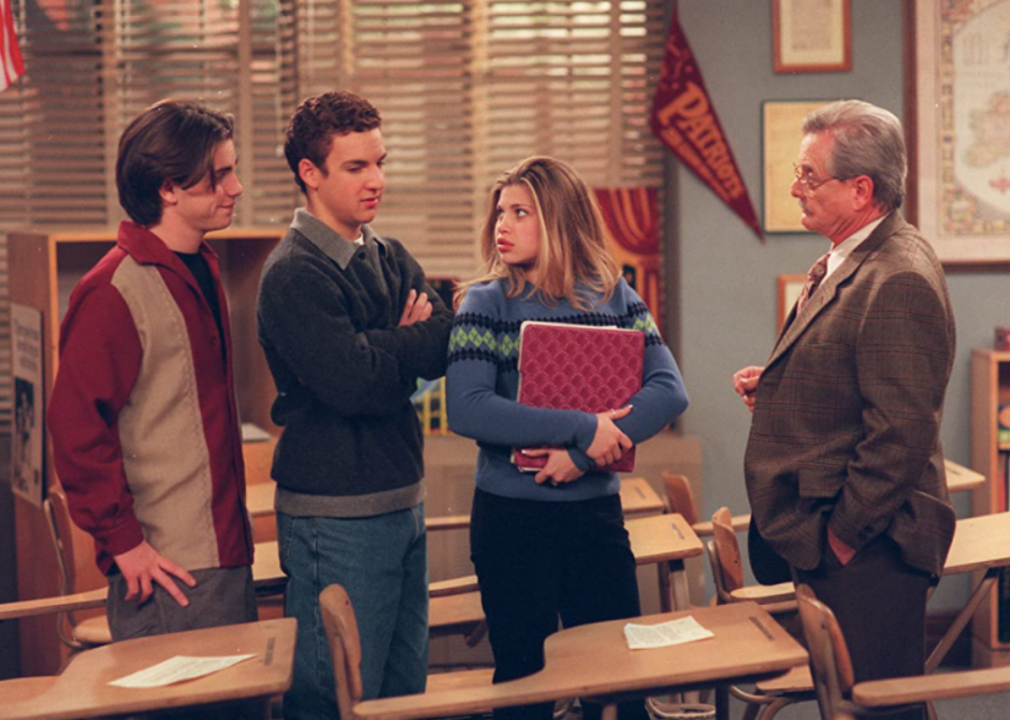 Michael Jacobs Productions
25 memorable TV teachers
Choosing from the plethora of memorable TV teachers is not quite as simple as ABC. Teachers are not only a part of the fabric of our everyday lives, they make a huge impact on our development and personal identities as we grow. When you think back on your younger years, the cast of characters from your life is sure to include at least a few teachers—from those who inspired you to love learning to others who maybe had the opposite effect. It's not surprising that many TV shows reflect the important place teachers hold within our communities and our hearts.
Stacker surveyed the history of TV and chose 25 memorable teachers from a wide variety of TV shows including animated series, teen dramas, and iconic sitcoms, presented here in alphabetical order by the last name of the teacher.
Any show attempting to capture the experience of childhood or adolescence would be incomplete without a teacher among its cast. From sources of inspiration and wisdom to comedic relief, and from protagonist to villain, teachers have played a variety of roles throughout the history of TV. If you're feeling nostalgic, keep reading to be reminded of these 25 memorable teachers from TV.