Pistons Power Forward Blake Griffin made his return to L.A. today to play against his former team the L.A. Clippers. Griffin, since the trade last season, is having the best year statistically of his life. Today he lead the Pistons to victory by scoring 44 points, and knocking down 5 three pointers as well.
Aside from the monster stat line, Griffin gets my Gangster of the day award for what took place before the game. Seen in the clip below is Clippers owner Steve Ballmer. Who 6 months before Griffin was traded to Detroit, inked him to a Super Max contract in L.A..
Ballmer made a promise to Griffin when he signed the deal that he would retire a Clipper. Today Griffin gave the coldest of cold shoulders I have ever seen. Not only that but he sprinted back into the locker room like he was running the 100 meter dash in the olympics.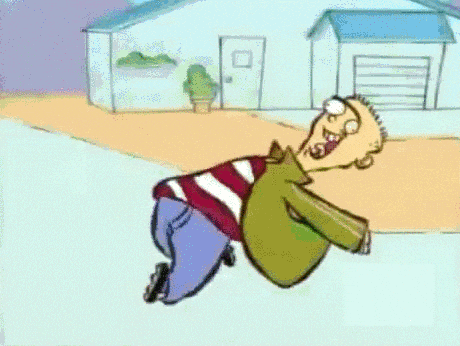 Griffin alone is carrying this team to victory most nights as the Pistons sit currently in 9th place in the Eastern Conference. Just two and a half games back of the Charlotte Hornets who hold the 8th, and final playoff spot.
The Detroit sports fan in me is rooting for this team to do the right thing for the franchise. Which is trade Point Guard Reggie Jackson, and Center Andre Drummond. Selfishly I want the team to have a high draft pick, and a chance at drafting the basketball super baby Zion Williamson.
The Pistons are currently ranked 29th in attendance, making Little Cesars Arena look pathetic at best most nights. At the time of the trade, I didn't like the deal for Griffin. However after seeing him play the way he is this season I think Blake Griffin can be the guy for this city, and this team. His contract is still horrendous and detrimental to a team that should be rebuilding instead of contending. However his actions today make him more Detroit than I originally gave him credit for.
Clearly this guy carries a huge chip on his shoulder, and is as blue collar as this city is. Ownership, and those in power, need to wake up and see that this team as currently constructed isn't good not only for business, but for the now apathetic & mostly silent fan base.
So big props' to Blake for the cold shoulder today. Keep doing you dude. Because this fan sees you; and as always Detroit vs Everybody.
Sign me up for the 105.1 the Bounce email newsletter!
Stay locked in with everything 105.1 the BOUNCE and become a BOUNCE VIP! VIP members can win prizes, concert tickets & get updates on everything Detroit!
By clicking "Subscribe" I agree to the website's terms of Service and Privacy Policy. I understand I can unsubscribe at any time.